Relax and let The Carpet Doctors take care of the dirty work
We pride ourselves in being Brighton & Sussex's No.1 choice for carpet cleaning. We use state-of-the-art and eco-friendly techniques to treat odours, small and large stains.
Carpet Cleaning
Upholstery Cleaning
Stain Treatment
Free no-obligation quote and assessment to find the best solution for you and your home or business
Private homes – Landlords – Commercial – One-off or reoccurring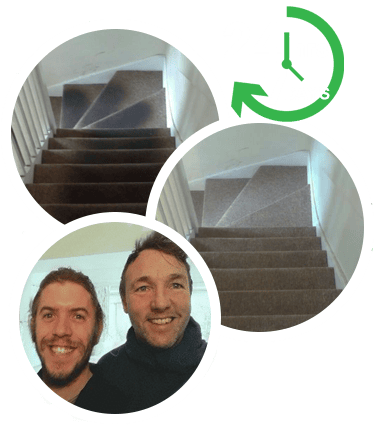 Carpet Doctors


Brighton Carpet Cleaning
Haywards Heath Carpet Cleaning
Welcome to Carpet Doctors, Brighton and Hove and Sussex Carpet Cleaning.
We use state of the art cleaning techniques to get a range of large/small stains and odours out of carpets, rugs and upholstery 24/7. We also use Eco friendly solutions (Microsplitters) derived from raw-materials, plant extracts and harmless compounds.
Microsplitters come from Great Salt Lakes in USA. It's natural harmeless compounds and its originates from the remnant 'prehistoric'pluvial lake. Power of nature at its best
OUR
CLEANING

 SERVICES

Eco – friendly, Ozone Treatment and Allergy Control options available

Professional and specialist care in soft fibre cleaning
We can now use our Ozone gas generator to safely disinfect all surfaces within a room. This be used as a stand alone system or with our high heat carpet cleaning treatment.
Ozone acts as a powerful, residue-free disinfectant that immediately reverts to oxygen, therefore it is considered an environmentally friendly disinfectant.
INTERIOR CLEANING
Our specialised knowledge and skills help clean and protect your carpets from dirt and spills
SUPPLEMENTARY SERVICES
Extra services to help protect your home and office from nasty germs and smells via Ozone treatment
We offer a FREE no-obligation quote for all of our customers
Let us take care of the dirty work
Eco-
Friendly
Eco Friendly Specialists
At Carpet Doctors we like to do our bit in helping the environment. We always try to use less abrasive chemicals and machines. Now a lot of the tools and products we use to clean and restore carpets are eco-friendly. Natural and gentle products are always preferred by us and our customers due to their many benefits.
Less Abrasive
Helps your fibre and hard surfaces last longer
Quicker Drying Times
So you can get on with your work
Smells Better
Helps your fibre and hard surfaces last longer
Child & Pet Friendly
Safer for allergies, small children and your fluffy buddy
Carpet Doctors mission is to provide our clients with the highest quality on-location cleaning services, whether it be deep steam carpet and upholstery cleaning. Our goal is to ensure the satisfaction of each client, matching our services to each client's individual needs and choices.
100% Satisfaction With Each Job
Carpet Doctors provide an all in friendly, honest, ethical, and caring client centered service in a professional manner. We look forward to working with you in the future.
Fully insured with a limit indemnity of £1M which includes public and products liability, trade insurance and treatment risks.
10/10 Reviews from all our customers on Checkatrade
Business hours: We are available 24/7
Brighton and Hove and all of Sussex for carpet cleaning and our other services.
100% Satisfaction in Every Job We Complete
Over the many years Carpet Doctors has been trading in Sussex we have had many happy customers. Our specialised knowledge and care is part of our excellent service. We provide advice on future cleaning and after-care for your carpets and upholstery to help them last longer.
General and Carpet Cleaning for all types of homes and businesses
Our uniformed team carries the big tools and latest eco-friendly cleaning equipment so that the Clean Team can blitz any private or commercial property.
END OF TENANCY
Tenants and Landlords
Get your rental or property cleaned professionally with
our check-list service reflecting the standards required by
major national UK letting agents. Each cleaning operation has
its own End of Tenancy Check-List (EoTCL)
PRIVATE AND COMMERCIAL CLEANING
Homes | Offices | Sports Clubs
Our services cover everything from regular office including
internal/external computer cleaning and also homes, boats,
motor homes and caravan cleans plus the one-off cleans
and after party cleans
OUR CARPET CLEANING SERVICES AVAILABLE ALL OVER THE SOUTH OF ENGLAND
Brighton and Hove, Sussex, Eastbourne, Worthing, Chichester, Lewes, Crawley, Tunbridge Wells, Newhaven, Rottingdean,
Peacehaven, Woodingdean, Southwick, Hanover, Kemp Town, Brighton Marina, Saltdean, Ovingdean,
Haywards Heath, Forest row. All Sussex towns and villages covered
10
RELIABILITY AND TIME KEEPING
Red wine stains
"Anthony and Peter did a brilliant job of removing red wine stains from a cream carpet! Carpet looks like new. Would highly recommend them. They're the nicest people too."
-Customer in Shoreham-by-Sea, 8 January 2018
Carpets Cleaned
"Carpet Doctors cleaned our grubby office carpets in Brighton so well I kept their details. As a result I asked them to clean my carpets in Cuckfield. They are a great team, friendly, professional and helpful. They work hard and really want to do a great job. They did a brilliant clean and the cottage carpets looked immaculate afterwards. If I am back anywhere in this area in the future, they are definitely on my list of trusted professionals!."
-Customer in Haywards Heath, 22 December 2015
Hall carpet
"Work was done very well, the carpet looks like new even though it is 20 years old. I would recommend them to anyone who needs their carpets cleaned."
-Customer in Brighton, 16 December 2015
Complete large house completely cleaned after refurbishment
"Excellent job. Anthony is first class in his work and very professional. Good value. Highly recommend."
-Customer in Worthing, 25 July 2014
Cleaning carpets and dining room chairs
"Excellent, carpets look like new, Anthony and Peter worked really hard and did a great job. They were very efficient, polite, helpful and enthusiastic. Also for no extra charge Anthony mopped up and dried out our silk oriental rug that had been soaked by a burst radiator. We are happy to highly recommend."
-Customer in Lancing, 14 February 2014
Get your free no-obligation quote today
info@carpet-doctors.co.uk   07878984295 
Or use our Contact Form found here to send us a direct message
Use the images below to see more fantastic reviews of the Carpet Doctors, or to add your own!